Instructions physical templates
All dimensions and shapes are shown net. They correspond precisely to reality.
Minimal deviations may occur. These have to do with temperature, aging of the rubbers and the method of mounting. Therefore, make sure to leave a millimetre inline when cutting.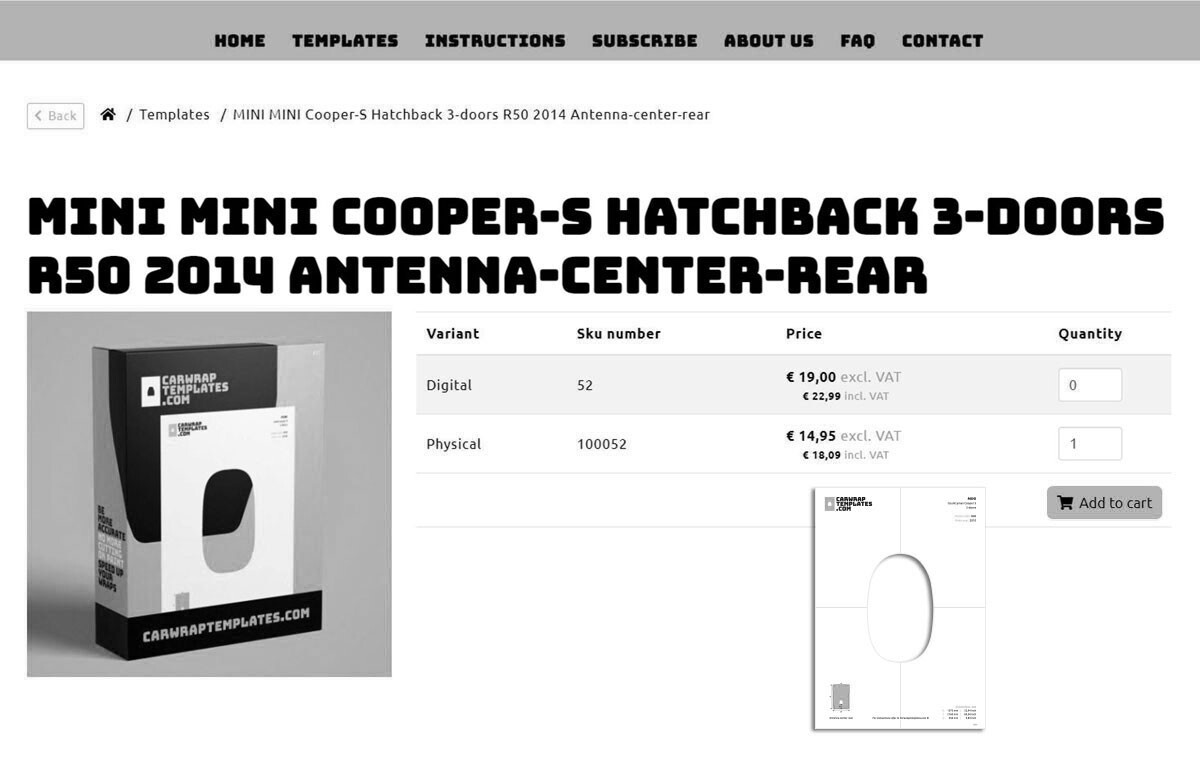 Step 1
Order the right template.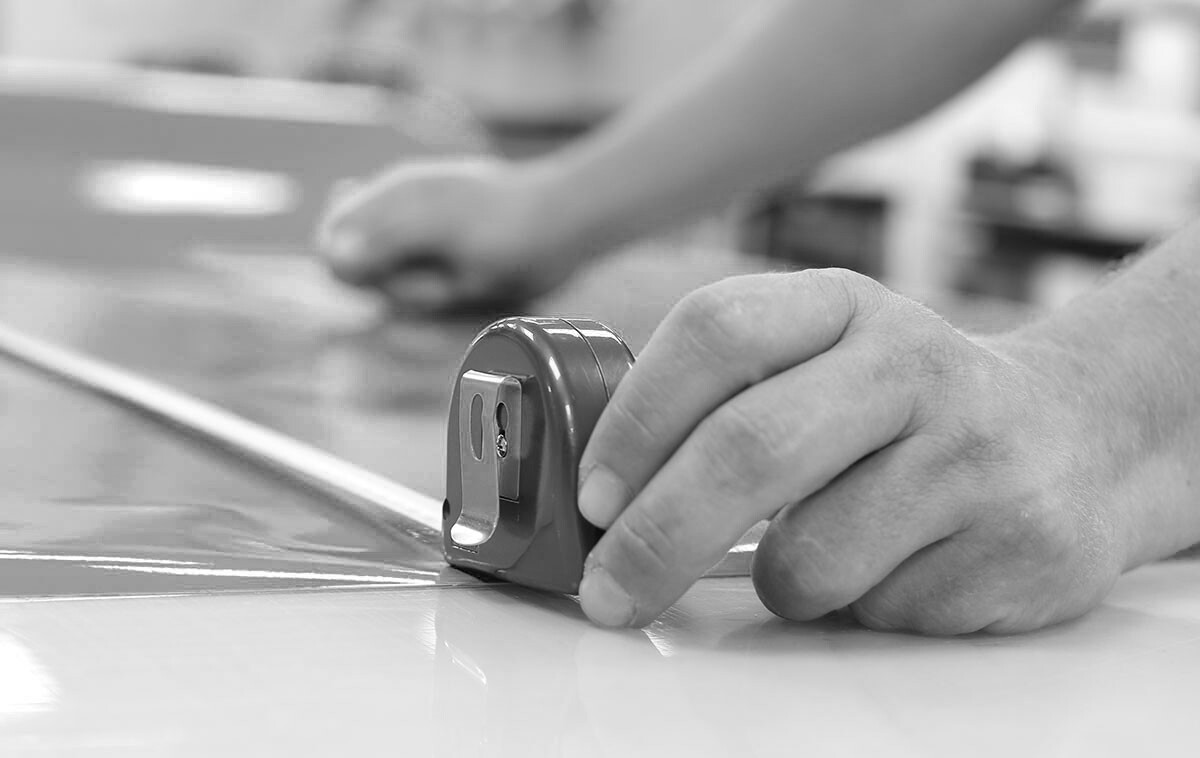 Step 2
Look at the size indication on the template and cut the film with sufficient bleed all around.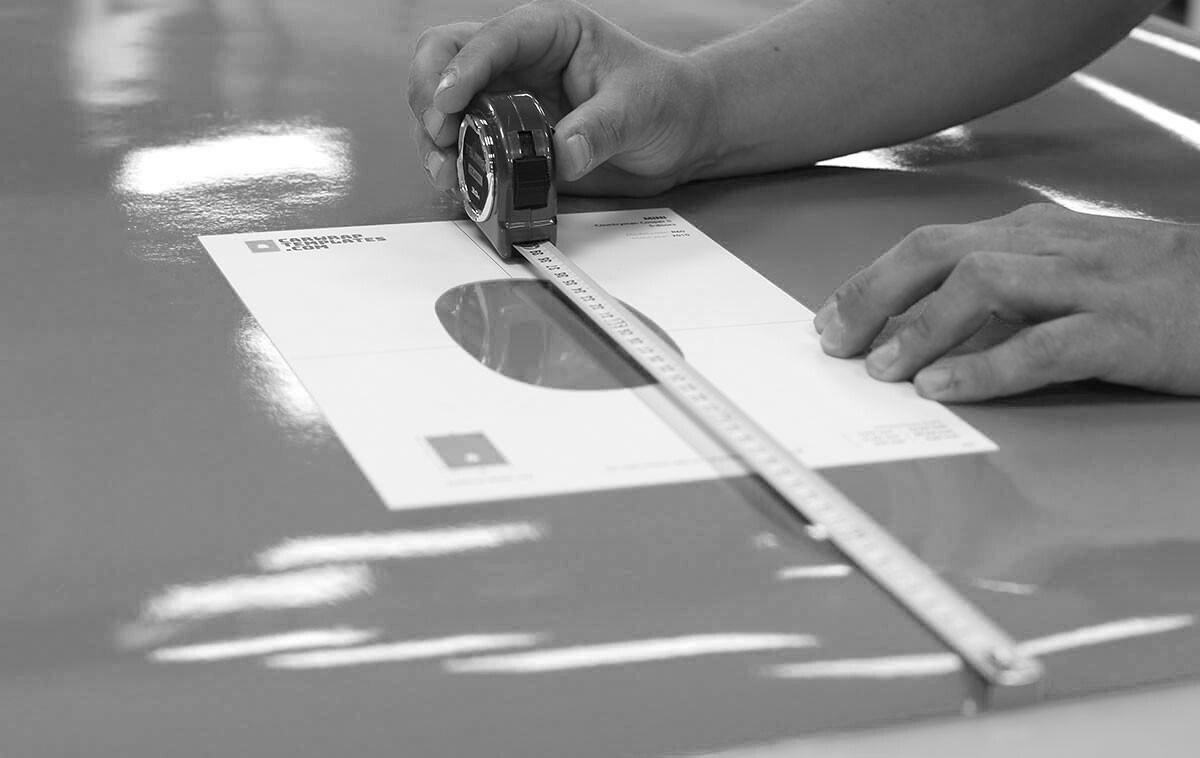 Step 3
Position the template, add any bleed to the dimensions.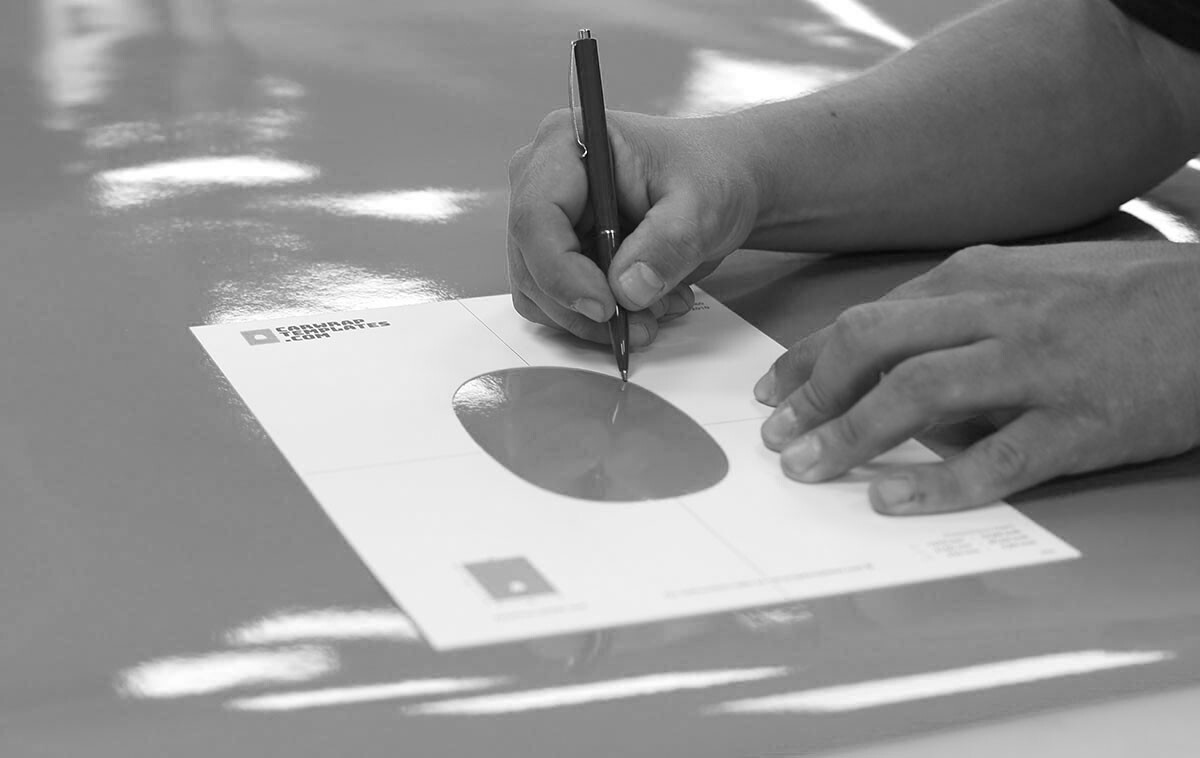 Step 4
Draw the shape and cut it out, possibly with a millimetre inline.